Winter & Ski Season 2020/2021
News & Updates
Winter is coming, Jackson Hole is open, and the countdown to opening day of a much anticipated ski season is officially on! With new protections & protocols in place locally, throughout our resorts and other businesses & organizations, this season is bound to look a bit different than usual, but there certainly will be no shortage of fun, adventure, relaxation & the opportunity to create those cherished memories you're seeking!
To help you plan your winter getaway to the mountains, we're sharing local news & updates from the ski resorts and other winter events & activities as they become available, so you can book & stay with confidence and an abundance of adventures right outside your door!
To start planning your winter adventure, browse our portfolio or call one of our local reservation specialists at (307) 200-2810 to customize your trip today!
For more local updates & COVID resources,
click here
JHMR Announces Plans to Open this Winter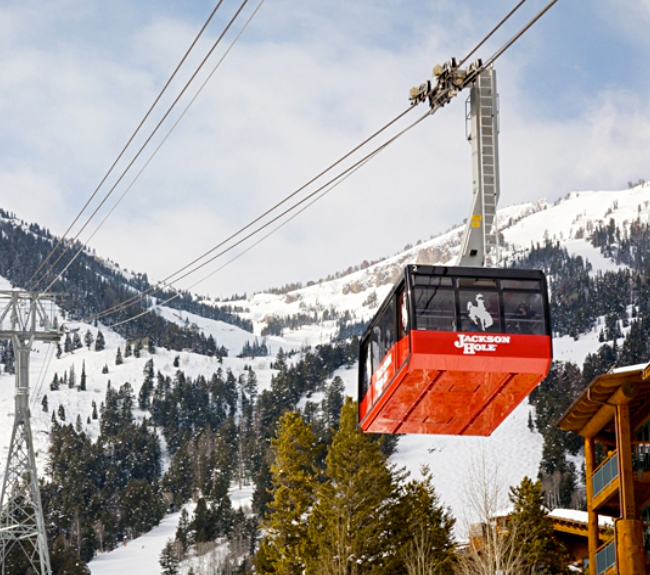 Safety Guidelines, Opening Dates & More
JHMR President, Mary Kate Buckley outlines ways JHMR will continue to make the mountains and the Jackson Hole community as safe as possible: "We will comply with all health ordinances. On March 15 JHMR was closed per the direction of Wyoming Governor Gordon and in response to a health ordinance from the Wyoming State Health Officer; we will continue to follow any and all health ordinances this coming winter.

Even under our most cautious scenario, we plan to operate the Resort for 137 days, opening on Thanksgiving Day, November 26, 2020 through April 11, 2021.
KEEPING OUR MOUNTAINS & COMMUNITY SAFE
"We will leverage our experiences and learnings from our summer operations and implement new operational safety protocols to protect our guests and employees from the transmission of COVID-19 for the upcoming winter. Our protocols are being developed with guidance from the Centers for Disease Control and Prevention (CDC), Jackson's St. John's Health, Teton County Public Health, and the State of Wyoming.

Guests will be advised to practice physical distancing by staying at least six feet away from other groups of people while standing in lines, inside buildings and structures or moving around the property. We will work to pre-fulfill ticket purchases so that our guests can arrive with tickets in hand to eliminate a stop in a guest service center. Restaurants, guest service centers, and retail/rental facilities will be arranged to ensure appropriate distancing. Lifts and gondolas will be loaded with groups traveling together or individually, with separate capacity considerations for the Aerial Tram. All capacity changes will be in alignment with State and County ordinances." – JHMR President, Mary Kate Buckley
Snow King Mountain Winter Information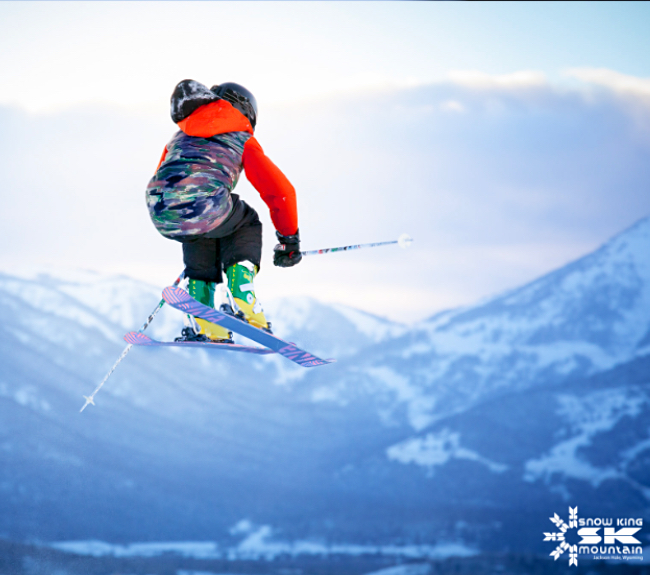 Safe Operations Plan & More!
Winter 2020-2021 will look a bit different at Snow King Mountain with COVID precautions in place, but following a successful summer season managing the spread of COVID, Snow King is ready for winter. The lack of lines, few people on chairlifts, and on the mountain in general, make Snow King a great place for outdoor social distancing this coming winter. We are prepared for another great season!
New Safety Precautions & Guidelines for Guests
To prevent the spread of COVID we will be requiring the standard best practices for use of masks while indoors, standing in line, and within 6 feet of other people on the hill. The best solution for the cold days on the King is to wear a Buff to keep your face warm and our community safe!
• To reduce contact, all visitors are encouraged to buy tickets in advance online via the Buy Tickets link above and sign their liability waiver before they arrive. Book with confidence with our 24-hour FREE cancellation policy.
• All staff working directly with the public within 10 feet or without a plexiglass or plastic barriers will wear a mask.
• Guests are required to wear a mask in cases where social distancing is not possible including on charlifts, while standing in line, at the rental shop, inside ski school spaces, on the magic carpet, and all other indoor spaces. Please bring your own buff or mask. Snow King Buffs and Masks will be available for purchase at Snow King Mountain Sports.
• Throughout our facility, social distancing measures are encouraged via signage, please respect these rules.
• Handwashing sinks and/or hand sanitizer will be available at all indoor locations and points of sale.
• Limited indoor seating and warming space is available on the mountain. Please dress appropriately for the cold weather and plan for limited time indoors.
• Frequent sanitization of all high-touch man-made surfaces will occur as much as possible throughout the day.
• Our safety protocols are informed by local, state and federal health and safety agencies, and industry/workplace associations.
READ MORE from Snow King Mountain Resort
Lift Tickets & Passes
Fun for the whole family this winter at Snow King Mountain! Check out their single tickets & season passes (with special pricing until Sept. 30) plus additional winter activity passes like the Cowboy Coaster & King Tubes!:
EXPLORE ALL SNOW KING PASSES
Check Back Soon for More Updates
We'll continue to add local news & updates for winter 2020/21 as it becomes available, so check back again soon!
Start planning your winter adventure today!
Browse our portfolio
or call one of our local reservation specialists at (307) 200-2810 to customize your trip.
For more local updates & COVID resources,
click here